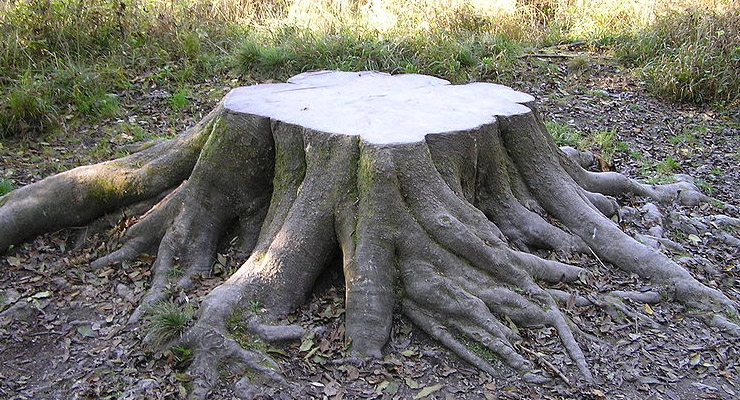 Whether you have removed a tree yourself or one has fallen on its own, you need to have the stump removed. A tree stump left in your yard not only sticks out like a sore thumb, but it can be hazardous. They can attract pests, like carpenter ants and termites (which could potentially infest your home;) they can be a source for rot and they can also make your yard a dangerous place to walk.
You know that you want to and need to have that pesky tree stump removed, but doing it yourself isn't an option. First of all, you don't know the first thing about tree stump removal and you don't have the necessary equipment. Second of all, you don't want to attempt the job yourself and end up not doing it the right way.
When it comes to removing a tree stump, call a professional arborist or tree removal expert to do the job. But, before you start making phone calls, you may be curious how much it's going to cost you?
Here's a look at some of the factors that are taken into consideration when determining the cost of tree stump removal. With this information in mind, you can be prepared financially for the job.
How Stump Removal Prices Are Determined
A professional tree removal service will take a number of factors into consideration when determining how much it is going to cost to have a tree stump removed. The following are the factors that will likely determine the price you will pay.
The diameter of the stump:
The size of the stump is a big factor that is taken into consideration when a tree removal company determines the price they will charge for stump removal. Typically, they charge per inch of diameter for removal. Obviously, the larger the stump the more it will cost you.
The number of stumps you need to have removed
You might think that the more stumps you have to have removed, the more it will cost you; however, many tree removal companies will give you a price cut if you have a certain amount of stumps that need to be removed. For example, they may charge you a higher amount for the first stump and then charge a lesser amount per each subsequent stump.
Clearing of the land
If you need to have any land cleared to have the stump removed, you can expect to pay more. More work needs to be done in order to clear land and it's more time consuming. To cut the cost, you might want to try clearing the land yourself before having an expert tree removal company come and remove the stump.
Root system
The less intricate the stump system, the less the cost of the stump removal will cost. However, if there is an intricate and deep root system, you can expect that it will cost you more to have it removed because more work will need to be done.
In short, the only accurate way to evaluate your actual cost, is to have an expert assess the situation. At Evergreen Tree Services we are happy to provide you a no obligation, free quote at your location. Simply fill out the form on the right and we will be in touch shortly.