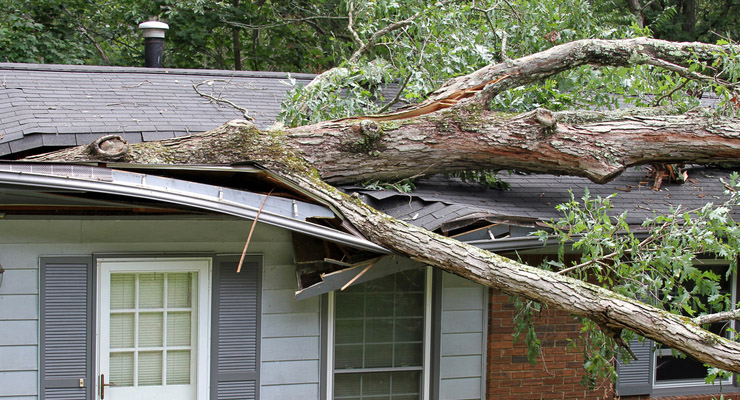 Whether you have a tree in your yard that creates too much shade or you have a tree that has succumb to disease, if there is a large tree in your yard that you want to have removed, experts suggest leaving this job to the professionals – even if you are an experienced and skilled DIYer.
Why? Because the removal of a large tree requires a lot of skill and precision. From strategically taking down the large branches to removal of the stump, there's a lot involved in large tree removal. Instead of risking damaging your home or injuring yourself or someone else, it's a far better idea to leave this job to the experts.
When choosing a professional tree removal service, the cost is probably one of your top concerns. Here's a look at the factors that are considered when the experts estimate the cost of removing a tree. Understanding this will allow you to gain a rough idea of how much you will pay for this service.
The Height
One of the biggest factors that impacts the cost of tree removal is the height of the tree. Generally, the bigger the tree, the more expensive it will be to remove it. Most companies charge a specific price per foot, and this fee will vary from company to company. On average, though, it will cost less per foot to take down a tree that is 15 feet than it will to take down a tree that is 50 feet tall.
The Condition of the Tree
The condition of the tree is also a factor that is taken into consideration when determining how much to charge. The less healthy a tree is, the more hazardous it will be to take down. A tree that is infected with a disease or that is rotten because of a pest infestation requires excellent precision to safely remove. Why? Because branches are more likely to break without notice when a tree is damaged. The more dangerous it is to remove the tree, the more it will cost to take down.
Surrounding Obstacles
Speaking of hazards, if there are obstacles that will make removing the tree more dangerous, then it will cost more to remove. For example, if the tree is close to power lines or if the tree is close to your house or another structure, it's going to be more expensive to take down than a tree in an open area.
Since it will require more careful planning and there is a greater chance of damage an injury when a tree is close to obstacles, it's understandable why removal will cost more.
Emergencies are More Costly
If you need emergency tree removal, it will cost you more. The need for speedy removal as well as specialized equipment will naturally make the price go up. Consider having trees that could potentially become hazardous removed before an emergency situation arises and you'll save yourself some money.